Episode 79 for the week of May 20th, in which we are joined again by Sariann and Chelsea, founders of The Inn at the Crossroads, a website dedicated to producing the food of the Song of Ice and Fire world. We learn more about their upcoming cookbook: A Feast of Ice and Fire: The Official Game of Thrones Companion Cookbook.
Sariann and Chelsea join us in reviewing the eighth episode in the second season of HBO's Game of Thrones. We discuss the great potato debate, Bloodraven's 1001 eyes and various bathtub combinations in a veritable storm of House Manwoody jokes.
Notes: For the text transcript of this episode and detailed discussion, check out the forum thread. Below is the fan art of the podcast crew by Rosie/vietrose mentioned during the episode, as well as the Bath Scene drawn by sisaat afterwards.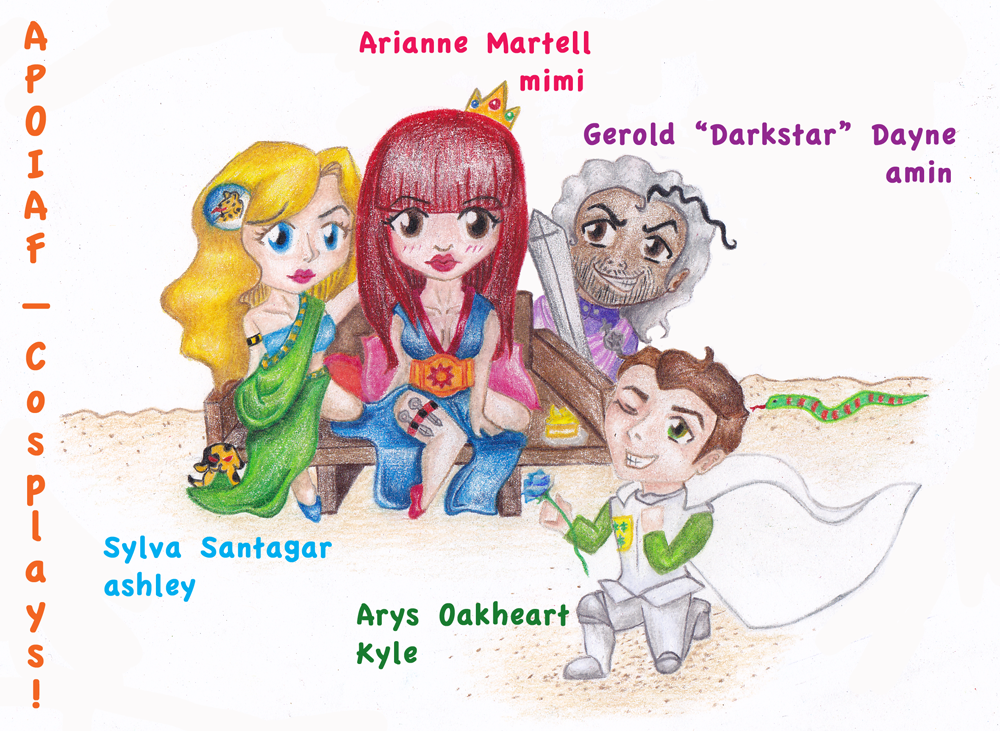 "Manwoody Soup"